TEACH YOUR 4 OR 5-YEAR-OLD TO READ IN 90 DAYS
With Just 15-Minutes A Day You Can Teach Your 4 or 5 Year Old Child To Read In 90-Days. And Adults with or without children who are struggling with reading can learn to read with this curriculum too.

My Promise:
Your Child Can Be Reading Before Kindergarten
I show parents the Christ-Centered way to teach their children to read. Parents with children can expect to be successful teaching them to read fast with our self-contained Bible-based curriculum Reading With Jesus - You Can Teach Your 4 or 5 Year Old Child To Read In 90-Days, when you invest just 15-minutes a day. Adults without children who are also struggling with reading can learn to read with this curriculum.
Our goal is to provide complete peace of mind to parents that your child will be more than ready for first grade and life. I will help you meet your child's most important learning skill before entering kindergarten. Please do not hesitate to reach out if you ever have any questions or concerns about your child's reading development.
Click And Order Today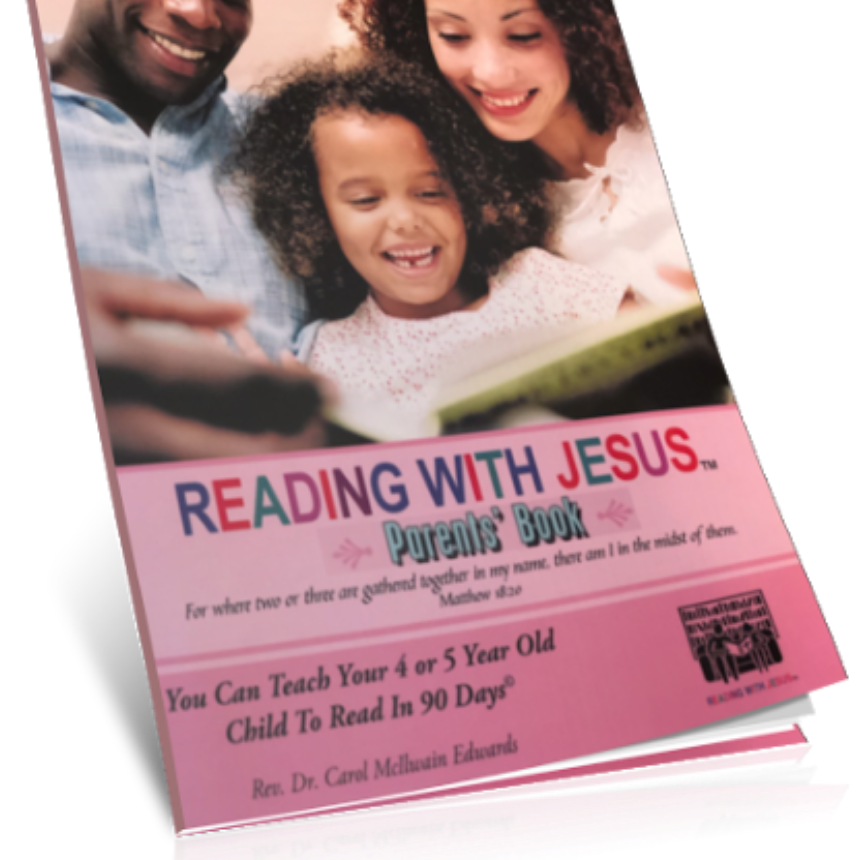 A Parents'
Instructional Book
We will inspire young minds in a fun, Bible-based environment with unique daily activities.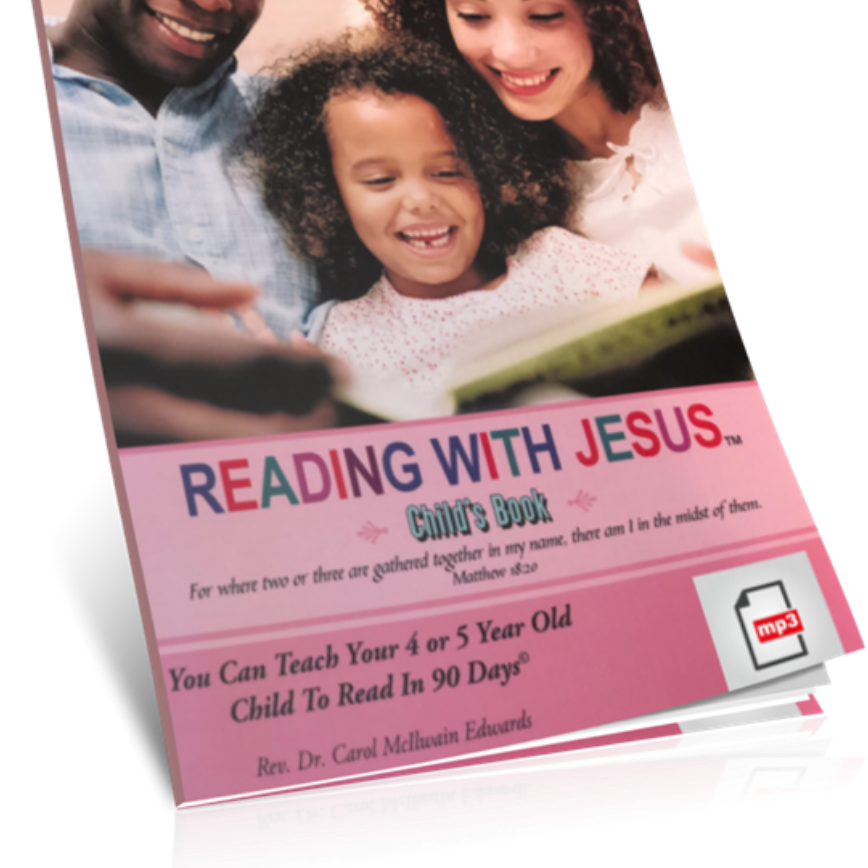 A Child's Book with Certificates
Get results and show proof of your child getting a head start on learning while building Bible-based knowledge and values.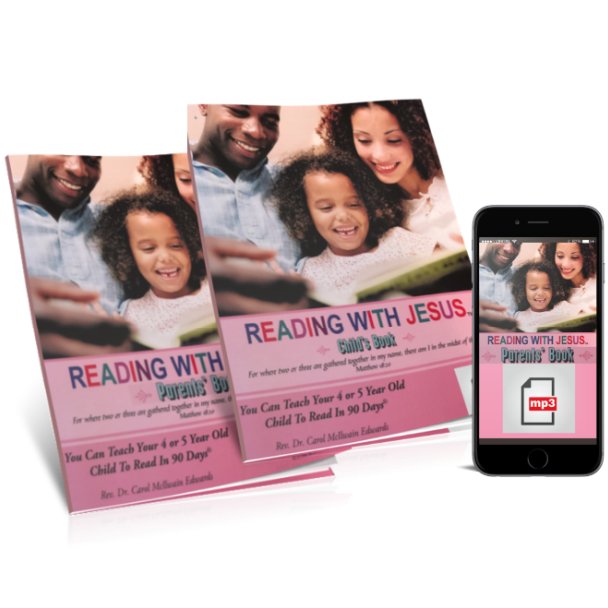 A Step-by-Step Audio Book with the delightful Alphabet Song and Lullaby Based On The Word Of God
From exciting learning activities to finding new interests, we help our rising youth discover their paths.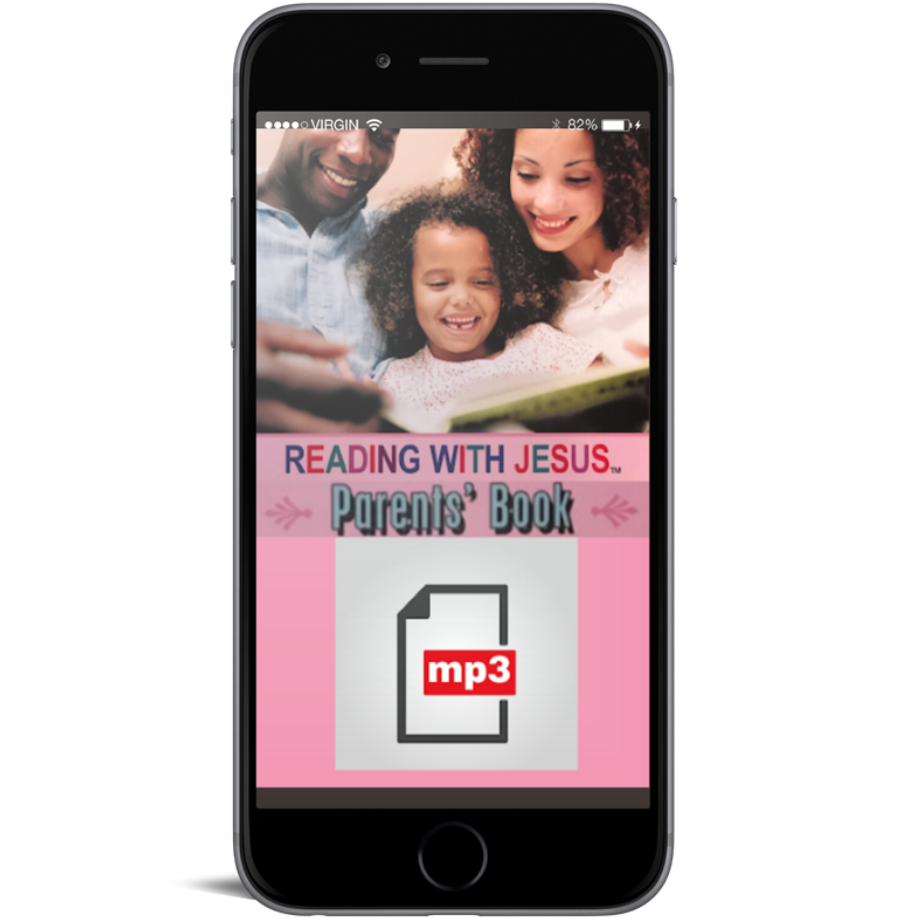 Your Audio Book will be emailed or a text will be sent to you upon your completed purchase and book shipment arrival
We help children and teens master basic reading skills.
Get Reading With Jesus Today
To Enhance Your Child's Future Fast!
START YOUR CHILD READING TODAY
SAVE 20% OFF
IF YOU ACT NOW
A ONE-TIME GIFT THAT LASTS A LIFETIME!!!
PARENTS, THIS ONLY TAKES 15-MINUTES OF YOUR DAY!!!


GIVE YOUR CHILD
A HEAD START


Ready for a Bible-based way to teach your 4 or 5 Year Old Child to read at home In just 90-Days? Well, get ready because our scripture-focused learning system Reading With Jesus will have your 4 or 5 year old reading before they enter kindergarten in just 90-days. In only 15-minutes a day, Christian parents can teach their children to read before kindergarten and prepare them to excel through life at the same time. Just click this ad to get Reading With Jesus and the bonus audio training by Evangelist Dr. Carol Mcllwain Edwards. Our parents are thankful for this incredible 5-Star teaching strategy inspired by the best teacher of all time, Jesus Christ. Take advantage of today's special offer.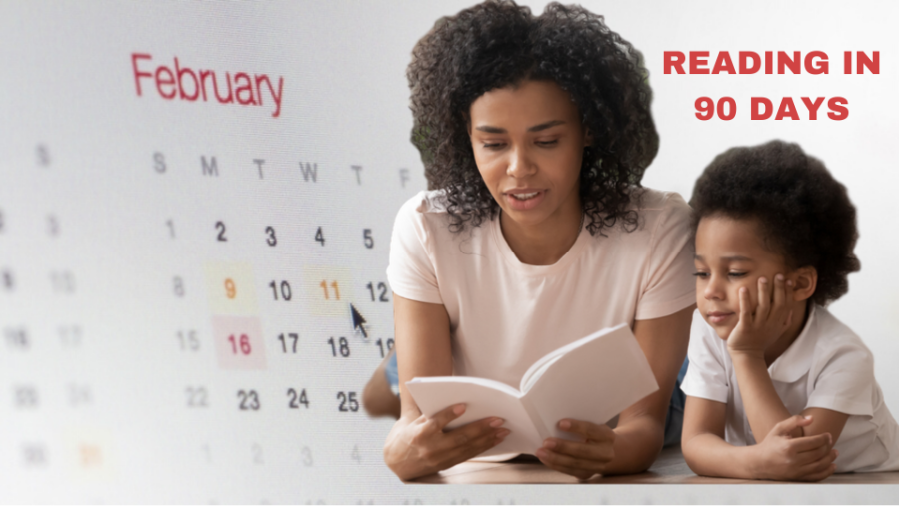 IT ONLY TAKES 15-MINUTES
A DAY

Send your child to kindergarten equipped with The Word Of God and Reading Skills!!!

READING WITH JESUS™ is also redeeming children who did not learn to read "before" entering kindergarten, promoted to the first grade and placed in the low reading group!
Adults can learn to read with this Amazing Curriculum!
Get Your Course Below



DON'T TAKE OUR WORD FOR IT
SEE WHAT OUR PARENT CUSTOMERS ARE SAYING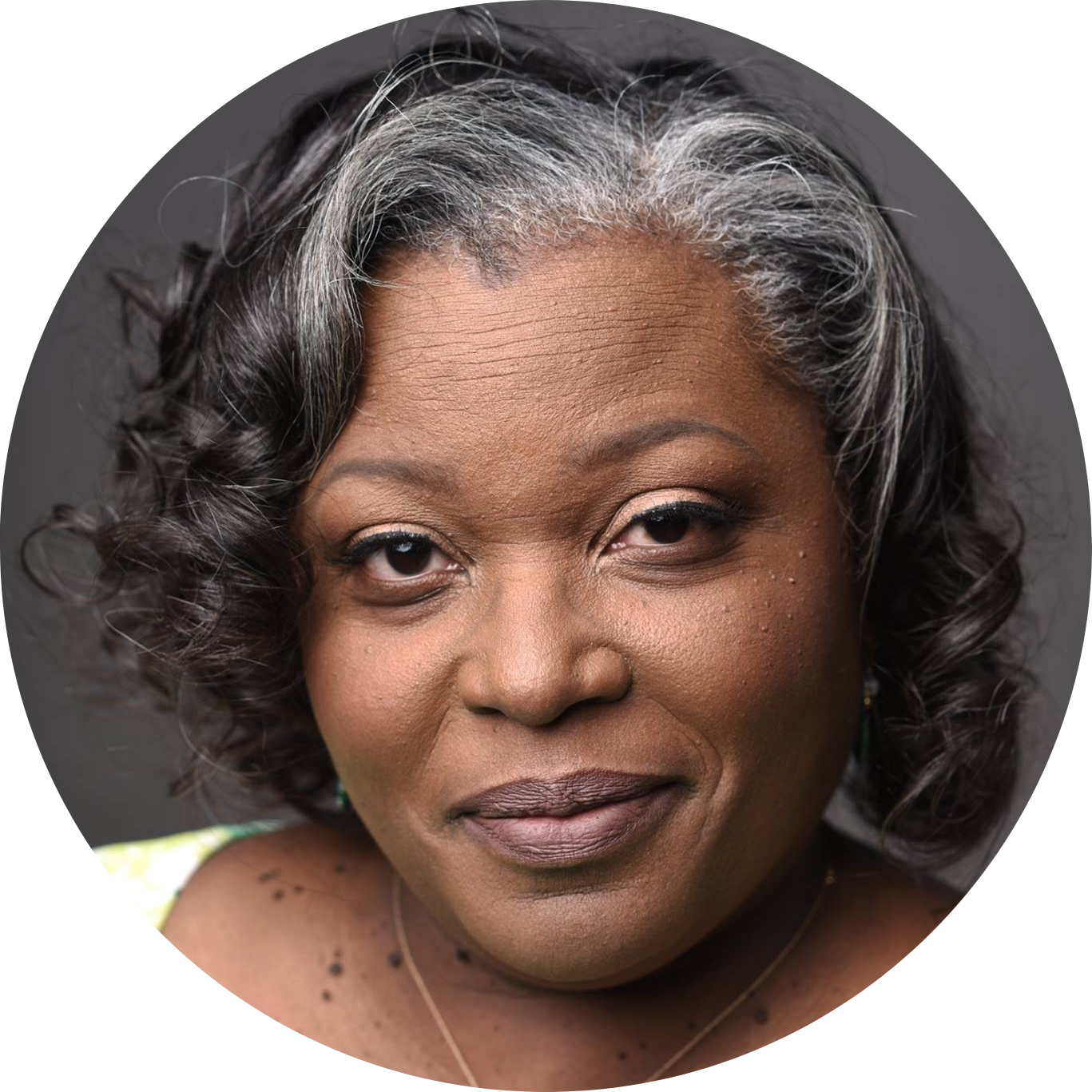 Lavette Arms, MPH
"I taught my son, Wesley, to read at age 3. At age 14, Wesley authored and published a Children's Book, ​A Day In The Paws Of The Rock Of Arms. "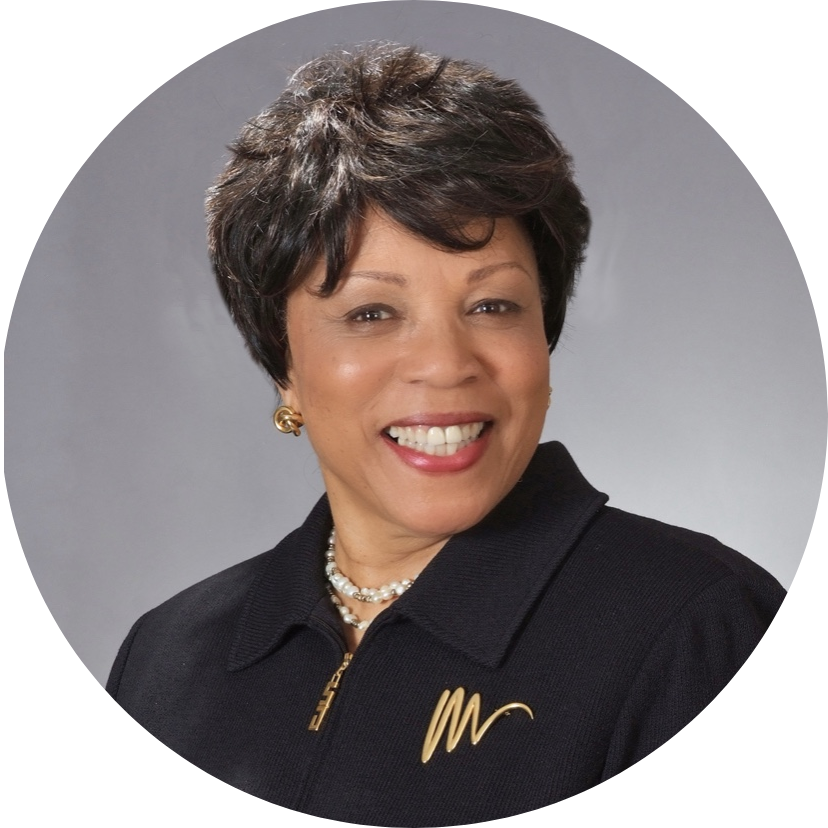 MARILYM ROSS-MOODY
"I am a Former Literacy Professor, Middle-School Principal, currently Director of a Daycare Center and Consultant. I taught my granddaughter, Alexis, to read at age 4. She is now a University Honors, Leadership Student. This exciting curriculum lends itself to a literacy approach to reading including the phonetic and sight word approach. This curriculum lends itself to good home-school relationships. It is an easily absorbed program for preschool-aged children which provides a smooth transition into kindergarten and first grade programs."
A Mom's Case
Study
Toi Gray, a Christian Mom who taught her children to read above grade level used Reading With Jesus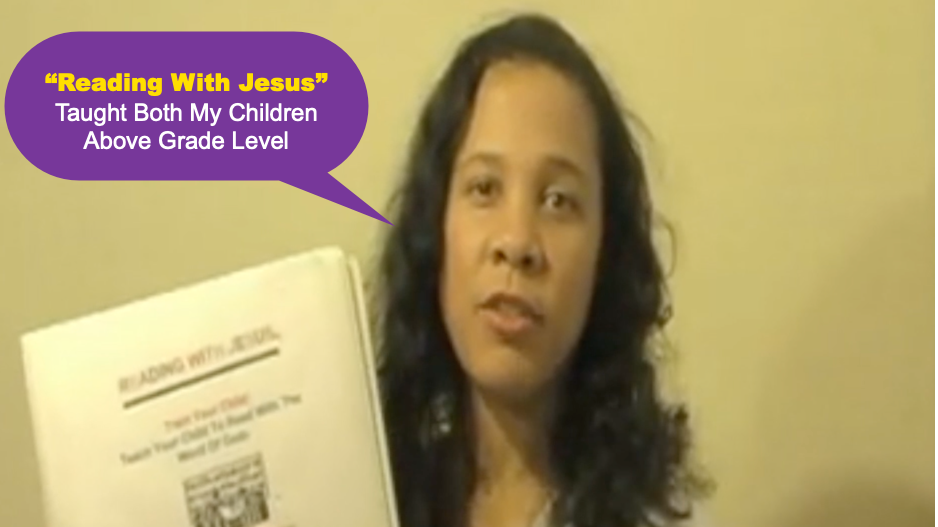 I used Reading With Jesus to teach my four year-old how to read. I'm very pleased with the program. It's very easy to implement and I spent about 15-minutes a day with my child. I started the program in March and by May she was reading with ease, comfort, and confidence. She learned how to attack the sounds and write her letters. She began with short sentences and by the end of the program, she was reading 8 to 10-word sentences. She's in first grade and she's reading above second grade level. She reads from the King James Bible and she also reads chapter books with few pictures.
AND THERE ARE SO MANY MORE SATISFIED PARENTS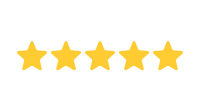 Extraordinary Testimonial!
"I taught my son, Wesley, to read at age 3. At age 14, Wesley authored and published a Children's Book, ​A Day In The Paws of The Rock Of Arms. In January of his 6th grade year, Wesley sat for the SAT (not the PSAT) and scored 1370 - Verbal (490), Math (490), Writing (390). Wesley scored, in his 6th grade year, better than 40% of all graduating seniors nationwide in 2009."
​​​​
Mrs. Lavette Arms, MPH, Maryland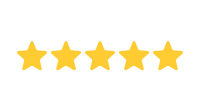 "This curriculum lends itself to good home-school relationships. It is an easily absorbed program for preschool-aged children which provides a smooth tra

nsition into kindergarten and first grade programs. In addition, the curriculum provides remediation for school-aged children and adults.
The materials are "easy-to-use" creating calm-productive sessions while the parent and child experience immediate success. A variety of activities such as an Alphabet Song Based On The Word Of God to sing; they listen to a Lullaby based on The Word Of God; they earn certificates; they search scriptures; they memorize and recite scriptures; they write, they read whole sentences with comprehension and fluency, thus laying the foundation for on-going success in reading."
Professor Marilyn Ross-Moody, B.S., M.S. Professional Diploma, Literacy Instructor,
Mercy College, New York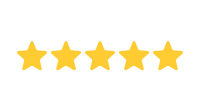 "Eric learned to read with the program "before" entering kindergarten. In the first grade, he is reading on 2nd to 3rd grade level.
The program works wonders."
Mrs. Jackie King
Washington, Maryland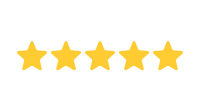 "Danielle is in the first grade, reading on the 2nd to 3rd grade level. Danielle's youngest sister is imitating reading and we'll be working with her too."
Ms. Michelle Cuffee, Maryland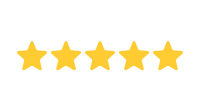 Home School Moms' Testimonials
"I found the books very easy-to-use. At this time, my husband and I were looking for a curriculum to teach our son to read. We were really pleased with this curriculum. It had all the elements I was looking for. I enjoyed the phonetic sounds. It had sight words; and it used full sentences from the beginning. As soon as my children were able to read the first unit, they were able to read short sentences. That really thrilled us!"
Reverend Laura Ottaviano, Virginia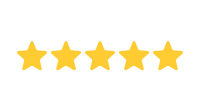 "Our four-year old daughter finished the book in record time! I had to hold her down to make sure the book lasted three months (LESS THAN 90-DAYS). She started in mid-summer and by September, she had completed all five units. She didn't want to do anything else until she finished each unit. One of the most powerful things about our children learning to read with this program is that they can read their Bibles!"
Reverend Laura Ottaviano, Virginia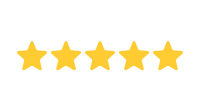 "This letter is to thank you so much for your wonderful program! My son and I have already completed the first book and we are both enjoying the ease of this amazing program. We started using the program in mid-September. We worked for several weeks, then went on travel and returned home with much to do. I want to tell you that my life has been extreme chaos over these past few months, yet Luke is learning to read and memorizing The Word Of God!"
Mrs. Shawnie Hendricks, Virginia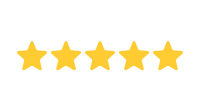 "I know this program was inspired by The Holy Spirit. I know that the success of this program has NOT been solely on what we have put into it. Your prayers, my prayers, my son's prayers and God's Grace have gotten us this far, and the words just cannot express my gratitude to you for being obedient to The Lord in producing this program​. I do realize that with God all things are possible ... even in the midst of my extreme schedule. If The Holy Spirit had not guided me to you, I am sure my son would not be reading today! You are an answer to our prayers! May God richly bless you in all you do."


Mrs. Shawnie Hendricks, Virginia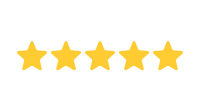 "The program is effective in two ways: It stamps out illiteracy and births "The Word Of God" in children!"

Pastor Ralph Duke, Virginia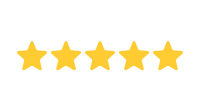 "The program is an outstanding learning tool for children of all ages. It teaches not only the basic ABC's, but most importantly, it teaches The Word Of God. Our child has progressed phenomenally with phonics, especially blending of the sounds in order to read words wherever she goes. She sounds out words on the school buses, etc., and we practice the sounds in the car. Our toddler, Christina, is beginning to produce the letter sounds Farran has learned."
Pastor Joseph and Mrs. Theresa Jackson, Virgiinia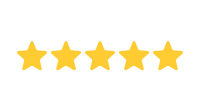 "The program is self-esteem building! After our family completed the training program, our son, Timothy, was ready for the classroom setting and to learn. Timothy entered preschool and qualified for K-5 immediately. He is going to first grade before he turns 5 years old. He received 97.5 percent in Word Building and 100% in Math."
Pastor Willie and Evangelist Shirley Palmer, Virginia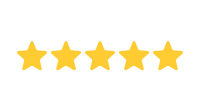 "The scripture that comes to mind, "For my yoke is easy, and my burden is light (Matthew 11:30)." The Lord is using this program to redeem our children so they can succeed. And it is an answer to prayer."
Prophet Brenda Bell, Virginia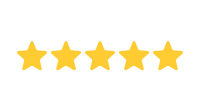 "Lailah was identified as a struggling reader and at-risk for repeating Grade 1 in public school, but using the Reading With Jesus™ program and switching to an intensive private school​, she has extreme confidence in reading. At the end of Grade 1, Lailah sat for the Iowa Test of Basic Skills Exam and scored on 4th Grade Level, 1st month in Reading Comprehension - in Word Analysis 4th Grade Level, 3rd month - In Math 2nd Grade Level, 4th month in Math."
Mrs. Tammy Carmon, Virginia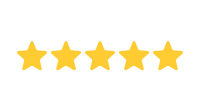 "The program is truly anointed and has blessed our two youngest sons. Brandon's self-confidence and reading skills increased and it was a refresher course for our oldest son, Walter. It is a tool that can be used to bless our two younger children."
Pastor and Mrs. Walter Hamilton, III, Virginia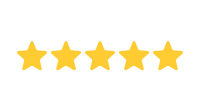 "When my ​daughter first began in the training class, she wasn't at the point of reading, but with the blending of words, she immediately picked up reading so fast and became the Number One Reader in her class. And my toddler began to pretend to read. She takes her sister's books and training books and imitates reading. With this program, I have also seen where it has drawn me closer to my children."

Pastor Alvia McKenzie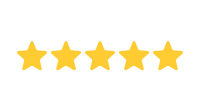 "At an early age, my daughter began to read The Bible for herself from the King James' Version. If I give her another version she says, "This is not the original one."
Apostle Ernesto McKenzie, Panama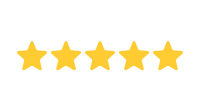 "My two sons have been getting awards for reading through Reading Is Fundamental and all sorts of programs. I am happy to be a part of this program."
Mrs. Vida Kwansa, West Africa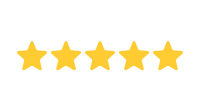 "We attempted to study with other programs and they were not very productive. Justin was intrigued with the newness of them and then it wore off and he lost interest. Not being in the education field, we were at a loss, but the way Dr. Carol's course is designed and the way she introduced it to us, gave us clear guidance on how to proceed with instructing our son. Because it is a Christian-based course, it helped us to grasp the Christian principles. Things are first spiritual before they are natural and the program is like a jewel for us. Although we are not teachers, the program has equipped us because we are dealing with it through The Holy Spirit. We cannot measure, and it is hard to grasp the scope because it's so amazing to see what God can do. We are participating in the training and teaching of Justin."
Mrs. Gail Johnson, Virginia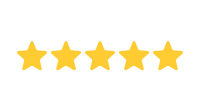 "My two grandsons, Josiah and Jamil, studied The Reading With Jesus Curriculum. I was always impressed with the Anointing for reading success that is evident about this tool. What an opportunity to not just learn to read really fast, but to read in The Glory Of God!"
Mrs. Velma Fennell, North Carolina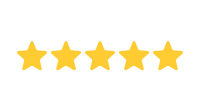 Contact Us To Help Ensure Your
Child's Spiritual And Academic Future
Hear What Another Parent Like You Had To Say About Us: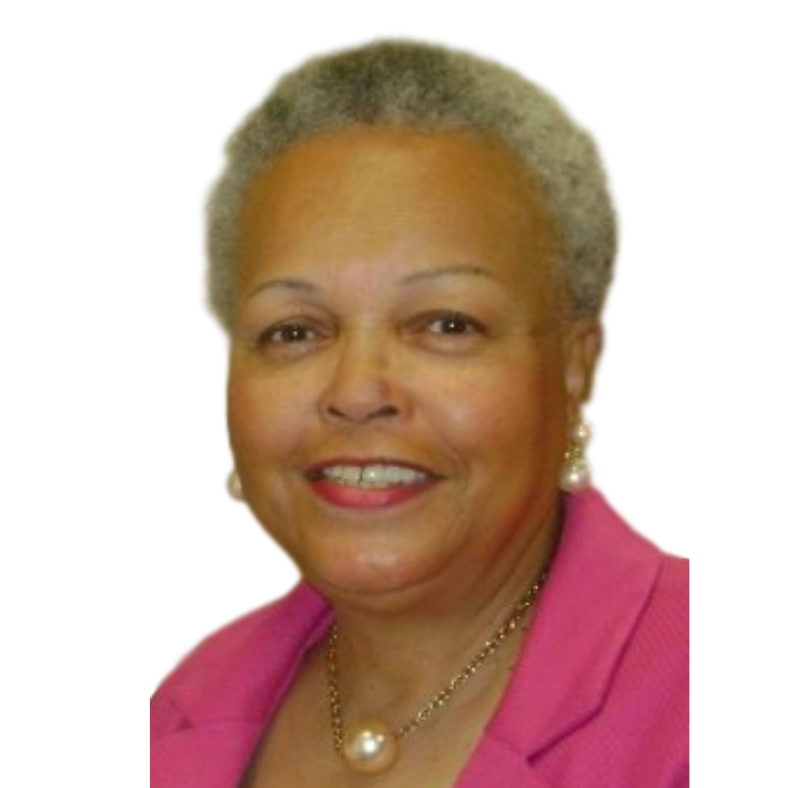 DR. CAROL EDWARDS WANTS YOU TO
WATCH THIS REVIEW
This mother and daughter team enjoyed huge success with Reading With Jesus. She is now a University Honors Leadership Student.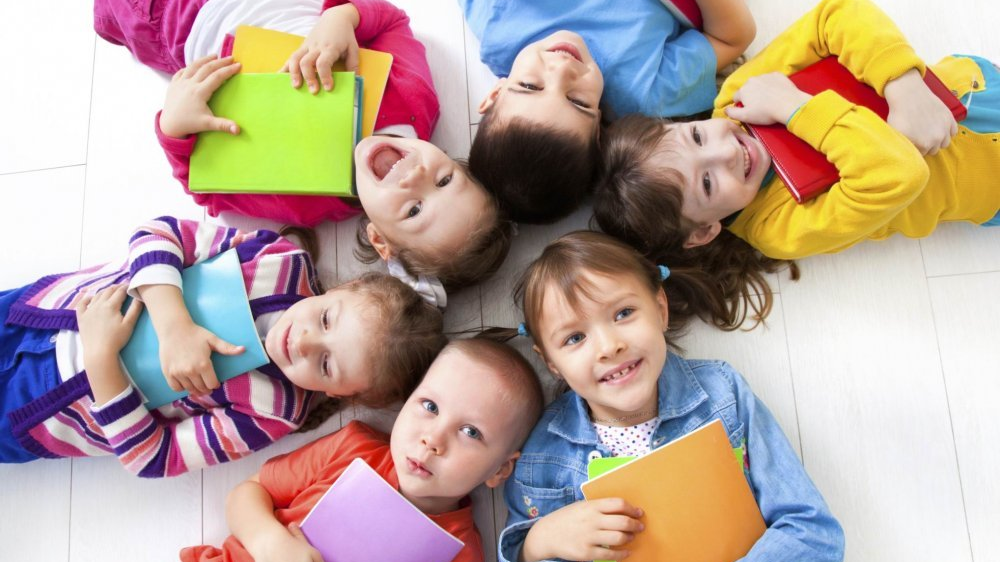 The Myth Of Early Education
Myth #1 and it's Truth Statement
Parents say, "I am not a teacher." - Yes you are! You teach your child everyday.

Myth #2 and it's Truth Statement
"I don't have the time to teach my child to read." - It only takes 15-minutes of your day.

Myth #3 and it's Truth Statement
"My child is pretending to read and he cannot read." - This is a sign he is ready to learn to read.


Call Us to Learn More!
Who I AM
As a child, The Lord placed in my heart to give children a good start in school. I thought I wanted to be a kindergarten teacher because she was wonderful! My home was full of all types of music, books, current events, writing, etc. It was a perfect example of parents teaching literacy skills in the home. I thought all families were like mine. I thought the good start in school was continuing to learn skills, being kind to each other, listening to the teacher, etc.

The Lord took me on a long journey (full circle) to see the condition of the schools, the family, the church, etc., for me to know the good start begins in the home.
I make parents feel at ease about teaching their children to read with this fun, powerful and easy-to use tool, Reading With Jesus - You Can Teach Your 4 or 5 Year Old Child To Read In 90 Days.


Contact us today at readingwithjesus@gmail.com to learn how we can help.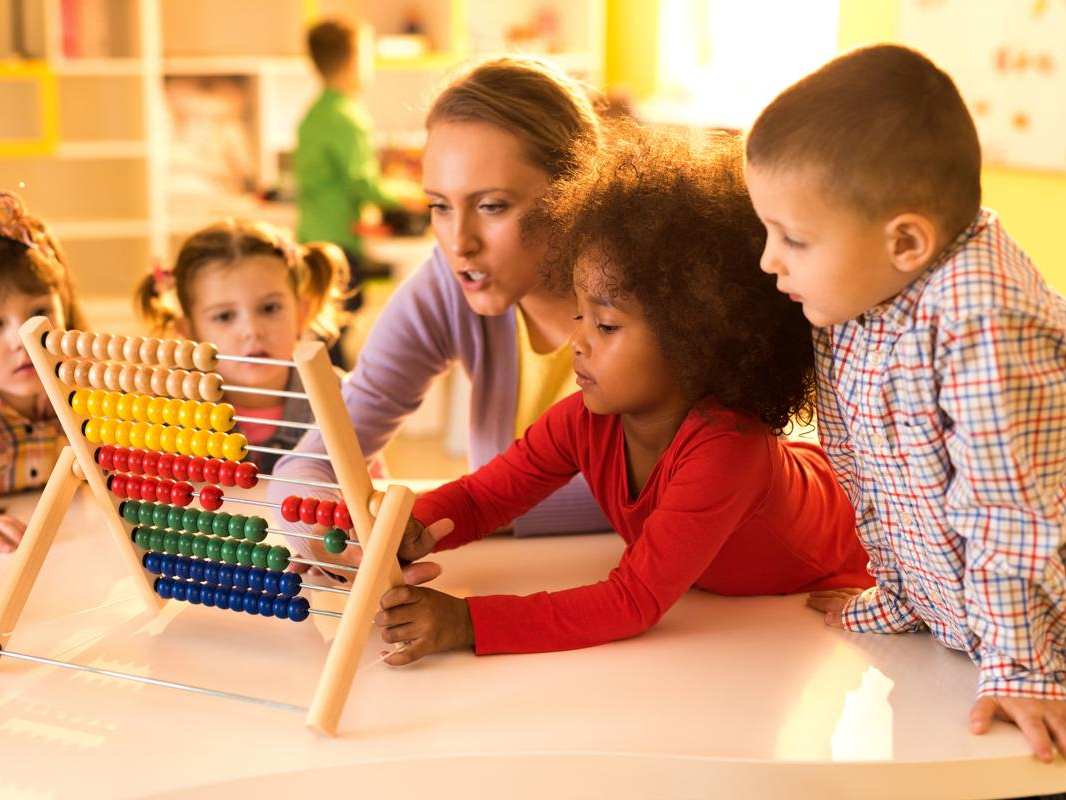 Contact Us Today
For 20% OFF
Frequently Asked Questions
What is Literacy?
It is an individual's ability to read, write, speak English, compute, and solve problems at levels of proficiency. (The National Institute For Literacy)
Why use Reading With Jesus to teach your 4 or 5 year old child to read in 90 days?
Because Jesus wants us to. There is a Double Generational Blessing (A Deeper Spiritual Foundation and a Deeper Educational Foundation). Jesus is included in the Reading process. READING WITH JESUS IS A ONE-TIME GIFT THAT LASTS A LIFETIME!!! THE GIFT OF READING!!!
Which of the four basic reading skills is most important?
There are four basic reading skills. They are phonics, sight words, reading comprehension and fluency. Phonics is the most important skill. IT IS THE FOUNDATION!!! This skill helps your child become an independent reader.