ORDER READING WITH JESUS
AND ENSURE YOUR CHILD'S FUTURE
1-You Can Teach Your 4 or 5-Year-Old Child To Read In 90 Days.
I will show you the Christ-Centered way to teach your child to read.
2-Parents invest just 15-minutes
a day to ensure your child's best future.
I will help you meet your child's most important learning skill before entering kindergarten.
3-

My goal is to provide you with complete peace of mind about your child's future.
Once you and your child complete this program, your child will be more than ready for kindergarten and life.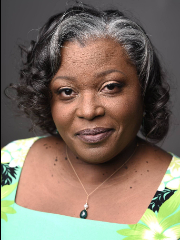 Mrs. Lavette Arms, MPH


"I taught my son, Wesley, to read at age 3. At age 14, Wesley authored and published a Children's Book, ​A Day In The Paws of The Rock Of Arms. "
Mrs. Lavette Arms, MPH